Get a High Quality Water Softener in Barrington, IL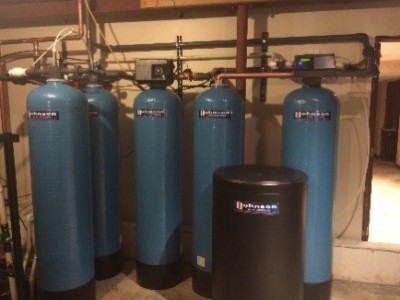 Please visit our Product menu to view all of our water conditioning equipment including Water Conditioners and water filtration systems. Contact us to set up an appointment.
Johnson Water Conditioning has been providing our customers in Barrington, Illinois and hundreds of other cities in the Chicagoland area, with high quality Water Conditioners, Water Softener Repair, Water Softener Installation, Water Filtration, Water Conditioning and Drinking Water Systems since our establishment in 1936. Through years of commitment and innovation, we have become one of the biggest independent water conditioning companies in Northern Illinois. While servicing Barrington, Illinois as well as Chicagoland communities, we have provided generations of satisfied customers with the quality of water that they deserve. Since 1936, our highly trained installers, service technicians and sales team have provided our customers with:
Free Water Analysis and Estimates – We will gladly come to your home or business, test your water, and provide you with equipment recommendations for solving you water problems free of charge.
Fix or No Charge Service – Our highly trained service technicians can service any and all makes and models of water filtration equipment and if we can't fix it, we will not charge you for the service visit.
Free Basic Installation – Basic installation comes at no charge for any customer who wishes to purchase any Johnson Water Conditioning system.
Residential and Commercial – We provide water conditioning equipment to a wide range of businesses such as Hotels, Restaurants, Manufacturing Facilities, Apartment Buildings, Schools and Storefronts. We also serve over 250,000 residential customers in Barrington, Illinois as well and hundreds of other cities in the Chicagoland area.
Water Conditioning Services Offered in Barrington, Illinois.
We provide Barrington, Illinois other cities in the Chicagoland area with a variety of services to fit the needs of both Residential and Commercial customers. Some of our other water conditioning services include:
Commercial Water Softeners
Drinking Water Systems,
Reverse Osmosis Drinking Water System
Well Water Treatment
Iron Filters
We will install any of these systems at no charge when you purchase from Johnson Water Conditioning.
Johnson Water's generations of satisfied Residential and Commercial customers have been treated with superb customer service and innovative water conditioning equipment to remove a wide range of impurities from their water. If you have hard water, our wide variety of equipment can be used to remove many different impurities such as calcium, manganese, iron, hydrogen sulfide, iron bacteria, and chlorine. Our Reverse Osmosis Drinking Water Systems can be used to remove 98% of the TDS (total dissolved solids) in your water giving you better than bottled quality water.
So if you are looking for the Best water softener equipment sales, service, or installation in the greater Chicagoland area please don't hesitate to give us a call @847-271-6995 or email us at [email protected]. For a list of all of the towns that we service please visit our Contact Us page.
The History of Barrington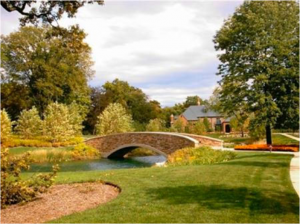 Barrington and its surrounding areas have a rich history dating back to the Blackhawk War of 1832. Until that time, the area that now includes Barrington had for centuries been the home to tribes of Pottawatomi and Mascouten Indians. Late that year, under the terms of a treaty signed by Chief Blackhawk, the migration of the Indians across the Mississippi River began, thus opening up vast tracts of land along the Fox River to early settlers who began moving to the area in 1834.
Pioneers who traveled from Troy, New York, by way of the newly renamed City of Chicago, settled in what would later become Cuba Township in Lake County. Other settlers, primarily from Vermont, upper New York State, and Massachusetts (most notably from the Great Barrington area in Berkshire County, Massachusetts), settled in what is now Cook County. Their settlement was originally called Miller Grove but was later renamed Barrington Center. It was established at the point where Sutton Road crosses Route 68. The area's rich soil and ample water supply naturally attracted a growing number of farming families throughout the 1830s. These farming families were industrious, courageous people who saw an opportunity to carve out a prosperous future, not only for themselves but for those who would follow.
The migration into Barrington Center caused changes and the residents felt the need to develop a community. The first school house, the Northway School, was built at Barrington Center early in the 1840s just east of what is now the Catlow Theatre. Not only was this simple, one-room school the seat of learning for a growing number of farm youngsters, it also served as the house of worship for the Methodists and the Congregationalists until completion of their own churches in 1859. In 1850, at the request of the County Sheriff, the inhabitants of the various nearby settlements assembled to choose a name for their township, and to set up a town government. The name they chose for the township was Barrington.
Contact us for service in Inverness, Deer Park & North Barrington
What Our Customers Are Saying
I talked to 3 different water softener companies. This company had the best pricing and were able to come out right away. Nick was great, professional, and efficient! Would definitely recommend to anyone.
– Kathy Salerno
Best prices around. Ken did a great job on install and explaining things to us. Very pleased at the quick turnaround from estimate to install. Would definitely recommend!
– Lisa Katzenberger
They have always been honest and reputable from when we first had our softener and RO system installed to the yearly follow-up filter changes. Kirk is super helpful and friendly. No complaints.
– Andrea