Kildeer, IL Water Softening Services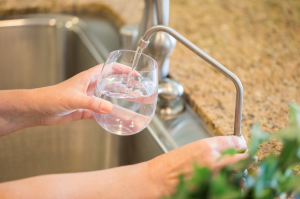 Characterized by its natural, open setting, Kildeer possesses no shortage of water. Complete with a variety of lakes, streams, ponds, and wetlands, this village located approximately 30 miles northwest of Chicago has some of the highest quality water in Illinois.
However, this doesn't mean that Kildeer water is entirely free of minerals and other contaminants. These often exist in the village's water, and can only be removed with the use of water softening systems.
If you're ever in need of water conditioning services in Kildeer, Johnson Water Conditioning is the company to call. Serving the Kildeer area since 1936, we offer top-notch water softening installation, maintenance, and repair solutions. Our services include:
In Kildeer, hard water is a reality. The groundwater in this area of the country is almost always inundated with a high percentage of calcium and magnesium. For this reason, Kildeer residents generally end up choosing to install water softeners.
We here at Johnson Water Conditioning have installed water softeners for countless customers throughout the area. Our water softening systems don't strain water appliances, they provide them with a continuous stream of smooth, refreshing water.
If you own and operate a restaurant, you likely have a need to wash dishes, pots, and pans on a regular basis. While you could conceivably clean these things with hard water, the better option would be to clean them with soft water. Soft water will prevent limescale buildup within your dishwashing machine and will leave your dishes as spotless as possible.
If you're interested in utilizing soft water for your dishwasher, Johnson Water is the company to call. We manufacture and install a range of different hot water softeners, helping commercial dishwashers to run more efficiently, and clean more thoroughly.
If you're looking to supply your home with a steady stream of highly quality water, your best bet would be to install a reverse osmosis system. These systems can remove a variety of minerals, chemicals, and bacteria from your water, including but not limited to lead, sodium, and arsenic.
We at Johnson manufacture highly functional reverse osmosis systems in a number of sizes, allowing us to accommodate a range of different water supplies. Should you decide that reverse osmosis is the right system for your home, we are the company to call.
If you get your water from a well, there's a chance that it could contain harmful bacteria. While most of the bacteria in well water are harmless, some bacteria are truly dangerous, capable of causing severe illness. Fortunately, you can do away with harmful bacteria by using a chemical injection system.
Johnson Water Conditioning manufactures both chlorine injection systems and hydrogen peroxide injection systems. Both of these systems are capable of neutralizing iron, bacteria, and hydrogen sulfide in a water supply.
If you're looking to remove iron, manganese, and sulfur from your water without the use of chemicals, you can opt for an iron filtration system. These systems make use of air injection in order to eliminate existing minerals.
Johnson Water manufactures iron filtration systems for water supplies of all sizes. If you're looking for iron filtration services in Kildeer, we're the company to call.
When it comes to water conditioning services in Kildeer, there's no other service quite like Johnson Water Conditioning. In business for over 80 years, we understand the water purification needs of Kildeer residents like no other.
Regardless of the services that you require, our team will offer a quick, friendly, and professional service. We would be happy to optimize the quality of your water.
Contact us at (630) 832-9393 to discuss your purification needs!