Water Softener Treatment in Frankfort, IL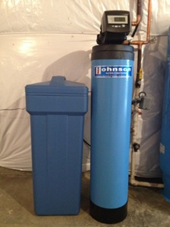 Water Treatment in Frankfort, IL
Please visit our Water Softener page to view all of our water conditioning equipment. Contact us to set up an appointment.
Johnson Water Conditioning has been providing our customers in Frankfort, Illinois and hundreds of other cities in the Chicagoland area with quality water treatment equipment and services since our establishment in 1936. Through many years of dedication and innovation, we have grown into one of the largest independent water conditioning companies in Northern Illinois. While serving Frankfort, Illinois and cities all over Illinois, we have provided generations of satisfied customers with the high quality water that they deserve. Since 1936, our highly trained installers, service technicians and sales team have provided our customers with:
Free Water Analysis and Estimates – We will gladly come to your home or business, test your water, and provide you with equipment recommendations for solving your water problems free of charge.
Fix or No Charge Service – Our highly trained service technicians can service any and all makes and models of water softener equipment and if we can't fix it we will not charge you for the service visit.
Free Basic Installation – Free basic installation comes to any customer who wishes to purchase or lease any water treatment system carried by Johnson Water Conditioning.
Residential and Commercial – We provide water conditioning equipment to a wide range of companies such as Hotels, Restaurants, Manufacturing Facilities, Apartment Buildings, Schools and Storefronts. We also serve over 250,000 residential customers in Frankfort and all over the Chicagoland area.
Water Conditioning Services Offered In Frankfort, Illinois.
If you need a water treatment system repaired, serviced, or installed we can help.
Our generations of satisfied Residential and Commercial customers have been treated with excellent customer service and innovative water conditioning equipment to remove a wide range of impurities from their water. If you have hard water, we have the systems to remove many different impurities such as calcium, manganese, iron, hydrogen sulfide, iron bacteria, and chlorine. Discover how we can remove 98% of the TDS (total dissolved solids) in your water giving you better than bottled quality water.
So if you are looking for the best water conditioning systems sales, service, or installation in the greater Chicagoland area please don't hesitate to give us a call @815-723-3333 for prompt service. A list of all of the cities that we service please visit our Contact Us.
The Frankfort water supply contains hardness minerals (Calcium and Magnesium) and needs to be treated with a water softener. These minerals can form a scale and create problems in water heaters, washing machines, dishwashers, coffee makers, and plumbing systems. A modern, efficient water conditioning system will eliminate hard water problems by removing calcium and magnesium from the water supply through filtering it in a resin-softening medium. Salt is used in the system to provide periodic revitalization, and to provide soft water for daily needs. The water mineral analysis needed for proper setting of a water softener is:
Hardness: 31-36 Grains per Gallon
Iron: .8 Parts Per Million
PH: 7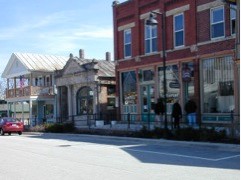 Founded in 1855 and incorporated in 1879, Frankfort's recorded history begins with tales of the Blackhawk Indians who lived and built trails in the area before European settlers arrived.
While the first pioneers were mostly of English and Scottish descent, German settlers from Pennsylvania made the Village of Frankfort a reality. In the 1840's Frankfort Township was named by Frederick Cappel after his native city, Frankfurt-Am-Main, Germany. In 1855, the Joliet and Northern Indiana Railroad built a line through the present Village and named it, "Frankfort Station." After the Village was incorporated, the word "Station" was dropped from the name.
We also provide service to the residents of Mokena, New Lennox, Orland Park & the surrounding areas