How is Hard Water Detrimental to the Body? Information from a Glendale Heights Water Softening and Conditioning Company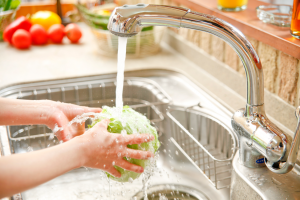 As you might know, hard water has a number of negative effects. Due to its high magnesium and calcium content, it can wreak havoc on a variety of different entities in your home.
However, did you know that hard water can be detrimental to the human body as well? Take it from a Glendale Heights water softening and water conditioning company: these are the negative effects of hard water on the human body.
The most prominent way in which hard water affects the body is in the form of skin issues. Because the calcium and magnesium in hard water tend to clog skin pores, they prevent vital oils from being secreted. This leads to a number of skin problems, the most common of which include the following.
Studies have found that hard water damages the skin barrier. When this happens, it causes the skin to become much more sensitive. As a result, simple soaps and cleaning products can be abrasive to the skin.
While not always the case, this sensitivity sometimes leads to the development of eczema. This is a condition characterized by inflammation, dry skin, and, in some cases, skin infections.
As was noted above, the calcium and magnesium in hard water have a tendency to clog the skin pores. As such, when hard water is used during showers and baths, the pores aren't able to secrete vital oils.
The result of this? At best, dry skin. At worst, acne!
While the skin takes the brunt of hard water's negative effects, the hair is negatively affected by hard water as well. The two most prominent hard water hair issues include the following.
When hard water comes in contact with your hair, the calcium and magnesium contained within it cling. As more and more calcium and magnesium build up on the hair, the hair becomes brittle. This leads to a number of problems, including broken hair, split ends, over-dryness, and more. If you want your hair to look and feel as natural as possible, it's vital that you wash it with soft water.
Do you color your hair? If so, you'll want to keep an eye out for hard water. The calcium and magnesium in hard water can have a chemical reaction with hair dye, causing it to change color over time. In other words, hard water can cause your hair to become discolored.
Wondering if it's possible to do away with hard water? You'll be happy to hear that it is! All you need is a water softener.
Through the use of the ion-exchange process, water softeners remove all of the calcium and magnesium particles from a given water supply. All that's needed to keep a water softener operating properly is a bit of electricity and a bit of softener salt.
If you're looking to install a water softener in your home or business, you should make a call to your local water conditioning company. Not only will they be able to supply you with a softener, but they'll also be able to install it for you.
Hoping to do away with the hard water in your home? Looking to install a water softener in Glendale Heights? Johnson Water Conditioning has you covered.
Our team has installed water softeners in countless Glendale Heights homes, removing all hard water minerals from their water supplies. Regardless of the size of your water supply, we can accommodate you.
Contact us now for a free estimate!