Water Softening and Water Conditioning Services in Roselle, IL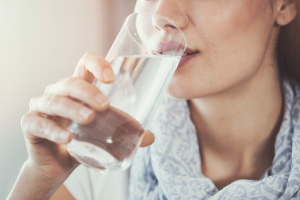 Located around 30 miles west of Chicago, Roselle, IL is a bedroom community with a population of approximately 23,000. Home to Goose Lake and Spring Creek, it's a town that understands the importance of high-quality water.
If you're looking for water softening and water conditioning services in Roselle, IL, Johnson Water Conditioning is the company to call. Serving the Roselle area since 1936, we offer only the best in terms of installation, maintenance, and repair. Contact us today to get started
Water Softening in Roselle
The fact of the matter is that Roselle's water is filled with a great deal of calcium and magnesium. Because of this, it possesses a number of negative qualities. Not only does it struggle to produce soap suds, but it also leaves mineral buildup on skin, hair, and even water pipes.
For this reason, many Roselle residents opt to remove the calcium and magnesium in their water. They do this with a simple water conditioning system known as a water softener.
Water softeners remove calcium and magnesium particles from water by exchanging them with small particles of sodium. Available in a variety of sizes, they can accommodate water supplies of all kinds. If you're looking for a water softener in Roselle, we here at Johnson Water are the people to see.
Hot Water Softening
If you run a restaurant, you almost certainly make use of a commercial dishwasher. Unfortunately, when commercial dishwashers are forced to deal with hard water minerals, they generally run into problems. Not only do they struggle to clean dishes, but they're also subjected to undue wear and tear.
Fortunately, there's a conditioning system that can combat this problem: the hot water softener. Hot water softeners are specifically designed to work in tandem with commercial dishwashers. If you're looking for one in Roselle, the purification specialists with Johnson have you covered.
Reverse Osmosis
While the contaminants found in Roselle's water are safe for consumption, they do tend to drag down the water's quality, affecting not only its taste, but its textural consistency as well. For this reason, many Roselle residents opt to install reverse osmosis systems.
These systems remove the vast majority of contaminants from water, making it as smooth and as drinkable as possible. If you're looking for a continuous stream of high-quality drinking water, a reverse osmosis system is just what you need. Set up your installation by contacting Johnson today!
Chemical Injection
Those who get their water from wells face a few problems that other homeowners don't face. The primary of these problems are iron, manganese, sulfur, and coliform bacteria. Together, these contaminants negatively affect the taste, smell, and functionality of water, turning it into a staining agent.
Fortunately, there's an easy way to do away with these contaminants. All you need is a chemical injection system. Johnson sells both chlorine injection systems and hydrogen peroxide injection systems, both of which have their own pros and cons. Contact us today to discuss the characteristics of each!
Iron Filtration
If you're looking for a non-chemical method for removing iron and manganese from your water, you might consider installing an iron filtration system. These systems filter out iron and manganese particles as they pass through, removing foul smells and poor tastes.
If you're interested in installing an iron filtration system in Roselle, Illinois, we here at Johnson Water Conditioning are the people to call.
Make Use of Water Softening Services in Roselle Today
If you're in need of water conditioning services in Roselle, Illinois, there's only one company you should call: Johnson Water Conditioning. Sporting a team of highly skilled and experienced water purification specialists, we offer only the most professional services.
Whether you need an installation, repair, or maintenance, our team can accommodate you. Contact us today at (630) 832-9393 to utilize our services!