Testimonials
Look below to see what people think about us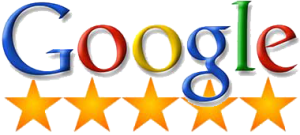 Was having a drop in water quality at our home. Figured we needed some service to our water softener. An Autotrol unit. I wanted somebody who knew their way around softeners and our unit.
Called Johnson in Villa Park. Scheduling was painless, Sue pleasantly scheduled me right away, service tech called in the morning as planned to give me a ball park time and called again about 15 minutes out. He was running right on time. Points for that.
Rich came out, was organized and efficient.
Spent a few minutes discussing my drop off in water quality, went right to work solving the problem.
Performed service on the unit, found the issue and addressed it.
Didn't try to oversell me, didn't try to up sell me.
The service call was within the minimum time and price quoted and the parts were minimal.
I had a slew of questions which Rich answered comfortably and confidently.
Feel I received good service, good response, good answers and I'm pleased with the experience.
Austin was my service technician and he was very helpful and knowledgeable. He not only knows about water softeners but also about carbon filters and their correct placement. Another company convinced me i needed a whole house filtration system. Austin said it was not in the correct position. I have complete trust in Johnson and their service people and would definitely recommend them. Linda Simon
For our water conditioning / iron guard and drinking water purification we've gone with Johnson's and are satisfied. The customers service, communication, and consulting they did for us on both jobs was excellent. Thanks!
I was VERY pleased with Johnson Water Conditioning. Years ago, I worked for a water conditioning company for 4 years and know a little about water issues and treatment options. I had Johnson and one other company come to my house and give me a proposal. Johnson was very thorough, Greg (owner) explained everything to me, actually TESTED my water, showed me what the results meant and explained to me that with the little iron I had in the water, I only needed a water softener. He was very thorough in sizing the equipment and working with me in the areas that I thought could be potentials to place the equipment. The installer came out and did an awesome job installing it and even saved us more space. The other company I got a quote from, Angel Water (exclusively through Costco so you are actually paying Costco) did not even test my water, took a 1 minute look at the water in my toilet tank and told me we had bacteria and that we should probably drink bottle water until we got a treatment system. When I said I was getting some more quotes, they actually tried to get me to sign a contract right then that they said I could cancel within 3 days. They said the 5% rebate through Costco was only good through the end of the year which was the next day. It was for a softener and filtering system and was more then 5 times as much as the Johnson quote. They asked about the other company and actually spoke very negatively of them. I did not appreciate the scare tactics, the rude behavior towards their competitor and the lack of respect for my intelligence. As far as Johnson Water, I would recommend them over and over again. I would give them 10 starts if it were an option. I LOVE my water now.
I moved into my first home in Cary, but learned that the water softener was non-functional. I called Johnson, and they were able to send someone out to look at the one we had (It was FUBAR) and give a recommendation on next steps.
Within the week, I had a new water softener. The tech that came out was extremely friendly, and stepped me through the repairs / changes he made. Not only that, but he also mentioned that their softeners come with a lifetime warranty for as long as I'm the owner of the house. That's fantastic!
These guys are great, and they're local. 1st experience with them, and would absolutely recommend.
During the design phase of our home, it was important to us to find a whole house water treatment system. Greg, recommended a water softener and carbon filtration system that would soften and filter the water supply to the entire house and guest house. Today, we enjoy softened/filtered water from every faucet and shower head. No more hard water rings in the toilets or hard water build up on our faucets or shower heads. And, no additional separate faucets for "drinking" water. We Love It! Johnson water gave us great guidance and service.
The Service Team at Johnson Water Conditioning is wonderful! The water in my home was becoming unbearable, and this was certainly not my area of expertise. They were knowledgeable, friendly, and most importantly flexible when working with my crazy schedule. The install was much faster than I expected, and he took the time to explained the long term maintenance to ensure that I will have the same great results down the road. Supporting a local business was an important factor in my choice to go with Johnson, and I am so glad that I did! I would highly recommend Johnson Water and Conditioning, thank you all for your help!
Our experience with Johnson Water Conditioning was that of a five star company. They were exceptionally responsive in analyzing and solving a severe water quality issue with our well water. Within 48 hours our new conditioning system was installed, operational and with excellent water quality results. We have used other water conditioning companies and none could compare to Johnson Water Conditioning in Barrington. We highly recommend this professional company.
Great customer service ; Excellent pricing ; Very well informed on the products that they offer. I dealt with Greg and he was just super! He took the time to explain all of the available options to me so that I'd be able to find the best and most affordable plan for my needs. Austin came and installed the equipment and he was just flawless! The softener was installed to perfection with little or no mess at all! I'm glad that I found Johnson Water Company, since that is who I'll be giving my business to moving forward. I only wish that I had found them sooner, so that I could have avoided the nonsense and unprofessionalism of the former company that I had been using for the last 10 years. Better late than never though....as they say! I would highly recommend Johnson to anyone looking to have a water softener installed. Very professional.....and most of all....all about CUSTOMER SERVICE....and that's something that is hard to find these days. Thanks to Greg and Austin!
I am very satisfied with the service and recommend them to anyone looking for an honest company to work with. I went with Johnson Water Conditioning because of the Angie's List reviews stating they were not an "up-sell" sales pressure type of company. Jason worked with me to meet my needs within my budget. There was no-hassle, no sales pressure and overall a very pleasant experience. I will use Johnson Water Conditioning for all future water softer needs.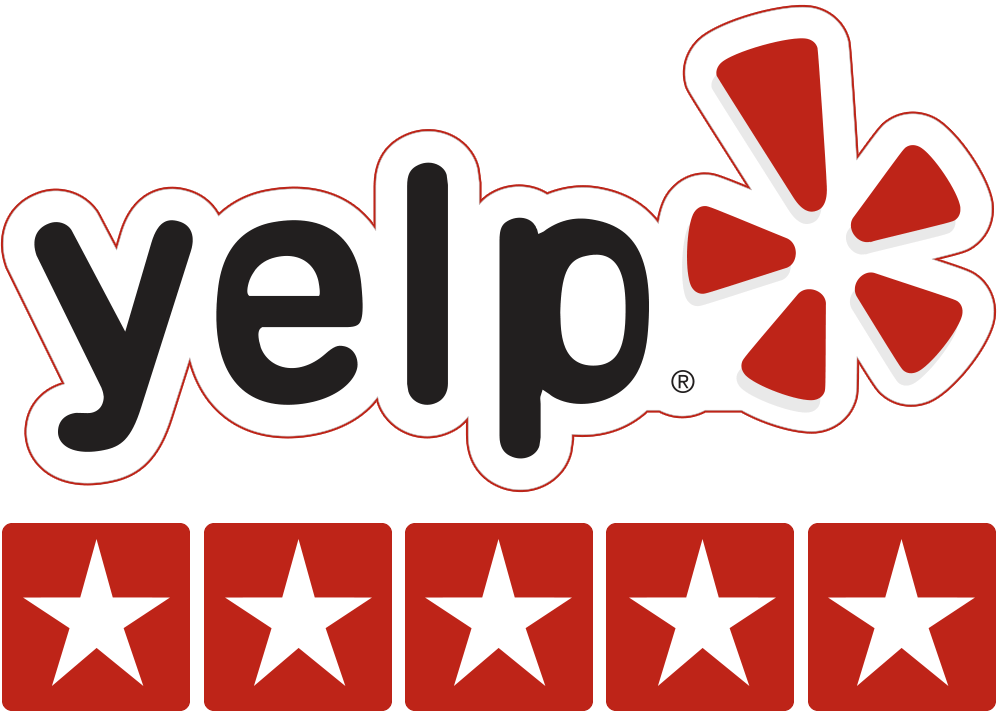 We had a really good experience with Johnson Water Conditioning. Fair price, good installation. We can now drink our water and it tastes great! We also like supporting local businesses and they were certainly worthy. Highly recommended.
Just had Johnson company come out to look at my softener, which has appeared not to be working for about 3-4 weeks. The associate's name was Jason and he called ahead and gave me a time slot and then arrived inside of that slot.
He needed all of about 15-20 mins and said he had it back working like new after installing some new valves. He gave me a lot of helpful advice about how well it's working now, when to add salt, and how to set my hardness ratio on the machine. For the $100 bucks that included the visit and the time and the parts, this was truly well spent money. I really appreciated the rare professionalism from my initial call until the problem was fixed. The associate very kindly answered all my questions patiently.
When I need another softener, these guys are getting my first call. First rate operation.
What an amazing company! The man they sent me, Jason, is exemplary as a technician. The well water in my new home smelled awful, contained particles and wasn't running right. The water softener had been dry for a very long time, and was stained orange at the bottom. Jason did - who-knows-what - to it and figured out the whole problem! Everyone I spoke to on the phone was pleasant, and Jason was fabulous. Thank you, Johnson! You guys deserve all your many five star ratings.
Once again Johnson Water came out and solved my water problem! I have used them in the past and will continue to do so in the future. From the owner, to Jason and the rest of the staff... I highly recommend this company for their honesty, professionalism and ability to solve whatever my old house throws their way.
This family owned business is a true pleasure to deal with. When I called, the owner Greg answered the phone. We had a long discussion regarding My water problems. I had hard rusty water. He suggested what turned out to be the perfect solution. A self-cleaning iron filter followed by a on demand water softener. I have had this system for over a year with no problems. We also use much less salt with this new system. As for the Installer sent out. I have not met a more courteous, clean working, knowledgeable young plumber in my life. I whole heartedly recommend Johnson Water Conditioning. If you have any water quality issues
The knowledge and the customer service of Johnson water is the best of quality and pride of a family owned Business is great when you call the company and the owner answers the phone i've had Johnson water for over 10 years and I will never change to another company because of their customer service is always great to work with!
I had the pleasure of dealing with Johnson Water Conditioning and it was remarkable to see such excellent customer service from the start. I has severe issues with bad smells, horrible tasting water and discoloration. Lucky for me - I called the right place - Johnson Water! Jason came out and accessed the problem and got me on the right track. I had new equipment installed within the week by another wonderful employee - Norm.
I cannot tell you how pleased I was at the way I was treated!
Thank you - Johnson Water Conditioning!