Wood Dale, IL Water Conditioning and Water Softening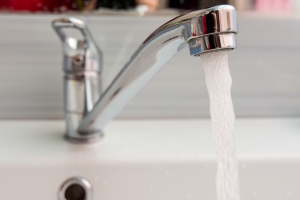 Located in DuPage County, Wood Dale, Illinois has a population of approximately 14,000. Once called Lester's Station, it is located on the Milwaukee District/West Line railway.
As far as water conditioning services in Wood Dale go, the professionals with Johnson Water Conditioning are the people to see. Our team has helped countless home and business owners throughout Wood Dale and its surrounding areas, offering only the best in installation, maintenance, and repair.
Water Softening in Wood Dale
While Wood Dale has a high quality of water, it is not entirely without its flaws. Like the water in most towns throughout northeastern Illinois, Wood Dale's water is filled with calcium and magnesium. As such, it can accurately be described as hard.
While hard water isn't in any way dangerous, it is a nuisance. Not only does it struggle to create soap suds, but it also causes harm to the skin and hair. For this reason, many Wood Dale residents opt to install water softeners in their homes.
If you're looking for a water softener in Wood Dale, look no further than Johnson Water Conditioning. Our team has installed water softeners in countless homes throughout Wood Dale. We can install one in your home as well!
Hot Water Softening
If you manage a restaurant, you likely also make use of a commercial dishwasher. Unfortunately, when forced to deal with hard water, commercial dishwashers struggle. Not only do they struggle to get dishes completely clean, but they also tend to take on limescale buildup.
Fortunately, there's a way to combat this problem: install a hot water softener. Hot water softeners are specifically designed to accommodate commercial dishwashers, improving their efficiency and optimizing their capabilities. If you're in need of a hot water softener in Wood Dale, Johnson can help.
Reverse Osmosis
If you're looking to establish a steady stream of the purest water imaginable, you should consider installing a reverse osmosis system. These systems remove essentially all of the contaminants from water, making it as smooth and as drinkable as technologically possible.
If you're in need of a reverse osmosis system in Wood Dale, Johnson Water Conditioning has you covered. Contact us today to set up an installation!
Chemical Injection
Those who get their water from wells face a number of problems that aren't faced by other homeowners. The most common of these problems are the problems of sulfur, iron, manganese, and coliform bacteria. These four contaminants can vastly affect the taste, smell, and quality of water.
Fortunately, it's easy to do away with these contaminants. All you need is a chemical injection system. Johnson manufactures and sells two types of chemical injection systems: chlorine injection systems and hydrogen peroxide injection systems. Contact us now to discuss the specifics of each system!
Iron Filtration
If you only want to remove iron and manganese from your well water, you could do so with an iron filtration system. These non-chemical systems filter out manganese and iron as they pass by, removing any odorous smells and foul tastes in the water.
Johnson has installed iron filtration systems in countless homes throughout Wood Dale and its surrounding areas. If you're looking to install a system, we're the company to call.
Make Use of Johnson's Wood Dale Water Softening Services
Over our decades of experience, we've helped thousands of homeowners throughout Wood Dale and its surrounding areas. If you're looking for water conditioning services in Wood Dale, the purification specialists with Johnson Water Conditioning have you covered.
Whether you require installation, maintenance, or repair, we can help you. Make use of our services by contacting us at (630) 832-9393!