Water Conditioning Services in Warrenville, IL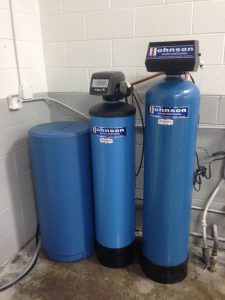 Hard water can be troublesome to deal with. It can leave water spots on your dishes and scale buildup in your plumbing. And, sometimes, your tap water can taste a little unpleasant.2510-IBB13-with-a-255-760-80,000
Instead of putting up with hard water, turn to Johnson Water Conditioning. We can help soften and clean your water for the best result.
Warrenville, IL Water Conditioning
While the water in Warrenville is perfectly safe to drink, it's fairly high on the hardness scale. Mineral deposits, or scale, can accumulate in
water heaters, pipes, and fixtures over time, causing a number of issues. Your appliances may not operate properly, or they may have a shorter lifespan. And with scale in your water heater, you may be looking at higher utility bills.
At Johnson Water Conditioning, we install and maintain reliable water softeners to remove unnecessary minerals from the water so you won't have to worry about hard water affecting your plumbing and appliances. We provide quality water conditioning services for residential, commercial, and industrial properties.
For a quality water softener or water conditioning service in Warrenville, IL, contact Johnson Water Conditioning. Give us a call, or request an estimate through our contact page. We'll help you with whatever you need, and we'll answer any of your questions.