Campton Hills, IL Water Conditioning and Water Softening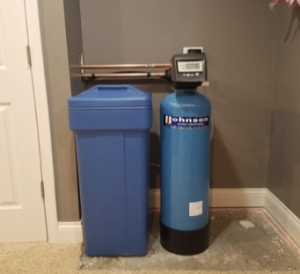 Located approximately 55 miles to the west of Chicago, Campton Hills, Illinois is a village consisting of approximately 11,000 residents. A recently established village, it's characterized primarily by beautiful, open landscapes.
When it comes to water conditioning and water softening in Campton Hills, Johnson Water Conditioning is the company to call. We offer a full suite of services, including installation, replacement, repair, and maintenance. Utilize our services today!
Water Softeners in Campton Hills
The soil in Campton Hills is extremely inundated with calcium and magnesium, as is common in Northern Illinois. As a result, Campton Hills has some of the hardest water in all of the Midwest. For this reason, most Campton Hills residents opt to use water softeners.
Over the years, our team has installed water softeners for countless individuals throughout the Campton Hills area. Regardless of the size of your water supply, we can provide you with a water softener that accommodates it.
Hot Water Softeners
If you operate a restaurant, you likely also make use of a commercial dishwasher. If you use a commercial dishwasher, you probably also encounter limescale buildup. That is, of course, unless you make use of a hot water softener. Hot water softeners not only eliminate limescale buildup inside of dishwashers, they also help to produce the cleanest dishes possible.
If you're looking to install a hot water softener in Campton Hills, Johnson is the company to call. We manufacture only the best in hot water softeners, helping our customers to run their restaurants as efficiently and as affordably as possible. Contact us today for a free estimate!
Reverse Osmosis Systems in Campton Hills
When it comes to drinking water, no purification system does a better job than the reverse osmosis system. These systems are designed to remove the vast majority of chemicals, minerals, and bacteria from water, making it as smooth and as drinkable as possible.
We at Johnson Water Conditioning manufacture reverse osmosis systems to accommodate a wide range of water supplies. Whether you're looking to purify a small amount of drinking water, your entire house's water supply, or something in between, our team of expert purification specialists can help you.
Chemical Injection Systems
If you get your water from a well, you likely deal with a number of water-related challenges. One of the biggest problems faced by well owners is the problem of bacteria. Because wells are not treated by the city, well water runs the risk of being contaminated with harmful bacteria. Fortunately, there is a way to remove bacteria (as well as other contaminants) from your well water: chemical injection systems.
Johnson manufactures two types of chemical injection systems: chlorine injection systems and hydrogen peroxide injection systems. Both of these systems can be used to remove not only bacteria, but iron, sulfur, and manganese as well. Call us today to discuss your injection needs!
Iron Filtration Systems
Another way to remove iron, manganese, and sulfur from a water supply is to use an iron filtration system. With the use of one of these systems, you can rid your well water of foul smells and unsavory tastes.
If you're in need of an iron filtration system in Campton Hills, there's only one company you should call: Johnson Water Conditioning Company.
Utilize Johnson's Campton Hills Water Softening and Water Conditioning Services
If you're ever in need of water softening and water conditioning services in Campton Hills, Illinois, the water purification specialists with Johnson are the people to call. In business since 1936, we've helped thousands of customers throughout the Campton Hills area.
Well-versed in installation, maintenance, and repair, we look forward to helping you. Utilize our services by contacting us at (630) 832-9393!