Addison, IL Water Conditioning and Water Softening Services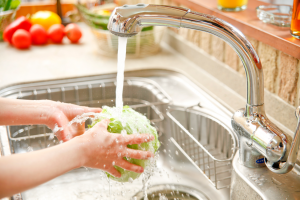 Home to a population of approximately 37,000, Addison, Illinois is a village located around 20 miles west of Chicago. Positioned next to Salt Creek, a tributary of the Des Plaines River, it's a village that knows a thing or two about its water.
When it comes to water conditioning in Addison, Johnson Water Conditioning reigns supreme. Offering installation, repair, and maintenance services, we've been serving the area since 1936. Make use of our services today!
Water Softening
Addison area water is inundated with calcium and magnesium. Unfortunately, these two minerals have adverse effects on water, causing it to become hard. Not only does hard water reap destruction upon pipes and appliances, but it also does a poor job of producing soap suds. For this reason, most Addison residents opt to utilize water softeners.
Water softeners remove calcium and magnesium from water, improving its quality and allowing it to perform to the best of its capabilities. If you're looking to use a water softener in Addison, Johnson is the company to call. Over our eight decades of business, we've installed water softeners for countless area residents. Contact us today!
Hot Water Softening
If you operate a restaurant, you likely also operate a commercial dishwasher. Unfortunately, when it comes to hard water, commercial dishwashers tend to encounter problems. Not only does hard water hinder their efficiency, but it also leaves behind limescale buildup over time.
Fortunately, there's a way to rid commercial dishwashers of hard water: a hot water softener. Johnson has installed hot water softeners in restaurants all throughout the Addison area. Our team would love to install one in your restaurant next.
Reverse Osmosis
While tap water is safe for consumption, it still contains a wide variety of minerals and chemicals. Fortunately, there is a way to remove these minerals and chemicals from your water supply. All you need to do is install a reverse osmosis system!
Reverse osmosis systems are designed to remove the majority of contaminants from water, including minerals, chemicals, and bacteria. If you're looking to utilize a reverse osmosis system in Addison, we here at Johnson are the people to see.
Chemical Injection System
If you get your water from a well, you likely have to deal with iron, manganese, bacteria, and sulfur. Unfortunately, these substances can have adverse effects—not only on the taste and smell of the water in which they're contained, but by producing stains on the items that they come into contact with as well.
Fortunately, it's easy to remove these contaminants from your water. All you will need is a chemical injection system. Johnson manufactures and installs both chlorine and hydrogen peroxide injection systems. Call us today to discuss the specifics of both!
Iron Filtration
If you're looking for a non-chemical method of removing iron and manganese from your water, you should consider installing an iron filtration system. These systems are commonly used with well water supplies, ridding them of the above-reviewed contaminants.
Johnson has installed iron filtration systems all throughout the Addison area. If you're looking to install one yourself, we are the company to call.
Make Use of Johnson's Addison Water Softening and Water Conditioning Services
If you're in need of water softening and water conditioning services in Addison, Illinois, we here at Johnson Water Conditioning Company are here to help. We've been serving the Addison area for over 80 years and have worked with countless Addison residents to optimize their water supplies.
With our team of highly skilled and seasoned water purification specialists, we offer the best and most affordable services. Learn more by contacting us today at (630) 832-9393!