Water Conditioning and Water Softening in Deer Park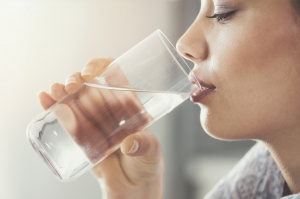 As one of the only villages in the Chicago area with a green belt, Deer Park, Illinois is characterized heavily by nature. Possessing 13 different parks as well as a series of lakes and wetlands, this small village has an abundance of water.
That being said, like most water in northeastern Illinois, Deer Park water can still benefit from water conditioning and water softening services.
If you're looking for water softeners in Deer Park, Johnson Water Conditioning is the company to call. In business for over 80 years, we offer only the best in water softener installation, repair, and maintenance. Our services include:
Water Softening
The simple fact of the matter is that Deer Park has hard water. Dense in calcium and magnesium, it leaves hair brittle, leaves skin dry, and wreaks havoc on water-oriented appliances. For this reason, most Deer Park residents choose to soften their water.
If you're looking to soften your water as well, we at Johnson can help. We've manufactured and installed countless water softeners for home and business owners throughout the area. We can gladly do the same for you.
Hot Water Softening
If you own or manage a restaurant, you know just how important a dishwasher can be. Should the dishwasher in your restaurant fail to function, your restaurant will soon fail to function as well. Fortunately, you can help keep a commercial dishwasher running strong by softening its water with a hot water softener.
We at Johnson have manufactured and installed hot water softeners for a number of restaurants throughout the Deer Park area. Contact us today to discuss your needs!
Reverse Osmosis
Bottled water can be great, but it can also be expensive. Fortunately, there's a way to obtain a steady supply of bottled water-quality water for just a fraction of the price: you can install a reverse osmosis system.
The water specialists at Johnson Water have manufactured, installed, maintained, and repaired a variety of reverse osmosis systems for Deer Park residents and business owners. In doing so, we have helped those individuals to remove a number of bacteria, minerals, and chemicals from their water supplies. If you need a reverse osmosis system in Deer Park, we're the people to see.
Iron Filtration
If you get your water from a well, it's likely filled with iron, manganese, and hydrogen sulfide. While these substances aren't necessarily harmful to human health, they can cause problems with staining, foul odors, and mineral buildup, to name a few.
Fortunately, Johnson Water can help you to remove these substances from your water with the use of an iron filtration system. Give us a call today to discuss your needs!
Chemical Injection System
If you get your water from a well and are looking for a chemical method to safely eradicate the bacteria and minerals contained within it, you should consider installing a chemical injection system. These systems not only remove coliform bacteria from your water, but iron and hydrogen sulfide as well.
Here at Johnson Water, we manufacture both hydrogen peroxide and chemical injection systems. For more information on these systems, give us a call!
Contact Deer Park's Premier Water Softening Company
If you're in need of any of the services discussed above, Johnson Water Conditioning is the company to call. As the premier water conditioning company in Deer Park, we know everything there is to know about proper water purification and water softeners.
Sporting a team of highly skilled and seasoned purification specialists, we can help you improve the quality of your home's water.
Contact us at (630) 832-9393 for a free estimate!