Water Conditioning and Water Softening in Lemont, IL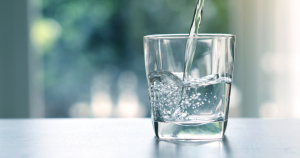 A southwest suburb of Chicago, Lemont, Illinois has a rich history. Situated next to the Des Plaines River and home to the Argonne National Laboratory, Lemont knows a little something about water and scientific innovation. As such, Lemont residents truly understand the need for water purification systems.
If you're ever in need of a water purification or water softening system in Lemont, Johnson Water Conditioning Company is the company you should call. Serving Lemont since 1936, we know everything there is to know about water conditioning installation, maintenance, and repair.
Regardless of where you are in northeastern Illinois, your water is probably going to be hard. Lemont is certainly no exception to this. This is why many Lemont area residents opt to use water softeners.
If you're in need of a water softener in the Lemont area, Johnson is the company to call. We manufacture water softeners for both homes and businesses, offering top-notch installation, repair, and maintenance services. Discuss your water softening needs by giving our experts a call!
When it comes to running a restaurant, perhaps no one piece of machinery is more important than the dishwasher. If the dishwasher goes down, the restaurant will likely struggle to continue their normal operation. There are a number of ways to help a commercial dishwasher thrive, but perhaps the best way is by utilizing a hot water softener.
We here at Johnson have installed hot water softeners for a wide variety of restaurants throughout Lemont, reducing limescale buildup in their dishwashers and helping to keep their dishes as clean as possible. If you need a hot water softener, we're the company to call.
While all water purification systems are designed to remove contaminants from water, no one water purification system removes more contaminants from water than the reverse osmosis system does. These systems remove a wide range of minerals, bacteria, and chemicals from water, rendering it as pure as possible.
If you're looking for pure and smooth drinking water on a consistent basis, a reverse osmosis system could be of great use to you. Here in Lemont, if you're looking to install one, contact the team at Johnson!
Those with well water often deal with an excess of iron, manganese, and hydrogen sulfide in their water. While these substances aren't exactly harmful to their health, they can certainly cause problems, leaving stains, emitting foul odors, and causing mineral buildup.
There are a few ways to do away with such substances in your water, but one of the most effective ways is to use an iron filtration system. Johnson has manufactured and installed iron filtration systems for a variety of customers, and we would love to do the same for you. Give us a call!
If you get your water from a well, you are constantly at risk of consuming harmful bacteria. That is, unless, you install a chemical injection system. Chlorine injection systems and hydrogen peroxide injection systems both work to remove not only bacteria from your water, but hydrogen sulfide and iron as well.
Should you decide that a chemical injection system is right for your home or business, Johnson can help you get it installed. We are the premier manufacturer and installer of chemical injection systems in the Lemont area.
If you're ever in need of a water conditioning or water softening company in Lemont, Illinois, Johnson Water Conditioning has you covered. Backed by decades of experience, we provide only the best in installation, maintenance, and repair.
Whether you're dealing with hard water, bacteria, or some other pressing water quality issue, we are ready to help. Our team of skilled and seasoned technicians will be glad to assist you.
Contact us at (630) 832-9393 to discuss your needs!