The Basics of the Reverse Osmosis System: A Schaumburg Water Conditioning Company Explains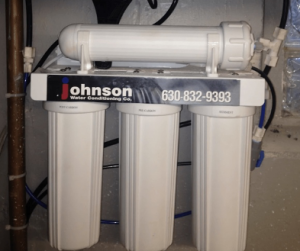 The water softener removes calcium and magnesium particles from water. The chemical injection system eradicates iron, manganese, hydrogen sulfide, and bacteria from water. But are you aware of the reverse osmosis system and what it offers? In truth, it removes just about everything from water.
Curious as to the specifics of the reverse osmosis system? Then read below. This Schaumburg water conditioning company has you covered.
What's the Point of the Reverse Osmosis System?
There is one point to the reverse osmosis system: to make water as pure and as drinkable as possible. Reverse osmosis systems remove the large majority of chemicals, minerals, and bacteria that exists within a water supply. In removing these entities, these systems create water that is smooth, pure, and downright delicious.
Reverse osmosis water is used primarily for drinking purposes. Note, though, that commercial kitchens often use it for baking purposes as well. Why? Because it ensures that no unwanted ingredients make their way into recipes.
Characteristics of the Reverse Osmosis System
Reverse osmosis systems are fairly unique as far as water conditioning systems go. Their characteristics are as follows.
Small
Simply put, reverse osmosis systems are small. Whereas a water softener is big enough to take up an entire closet, a reverse osmosis system can generally be installed under a sink. As such, installing a reverse osmosis system will do very little to impair your storage capabilities.
Low Capacity
One of the biggest issues with reverse osmosis systems is that they rate low in volume capacity. Whereas a water softener has no problem accommodating a home's entire water supply, a reverse osmosis system has very little chance of doing so.
Why is this? Because reverse osmosis systems are intricate. As such, they can waste more water than they successfully purify. As such, they struggle to produce anything more than drinking water.
Note, though, that there's not really any reason for cleaning water to be free of all chemicals, minerals, and bacteria. Therefore, while reverse osmosis systems are low capacity, they're still highly useful in terms of supplying drinking water.
Easy to Maintain
By and large, reverse osmosis systems require very little maintenance. In most cases, all they need is a yearly cleaning and sporadic filter changes. Whereas the pre-filters and post-filters in reverse osmosis systems should be changed every 6 months to a year, the semipermeable membrane in a reverse osmosis system only needs to be changed every 2 to 3 years.
For the most part, you can pay very little attention to your system and still count on it to produce high-quality drinking water. It's an exceedingly low-stress entity.
Affordable to Operate
Curious as to the operation costs associated with the reverse osmosis system? You'll be glad to hear that they're almost non-existent. These systems are powered almost entirely by water pressure. As such, any energy costs that they incur are next to negligible.
The only costs you truly need to worry about with a reverse osmosis system are the initial purchase and installation costs, and the cost of parts and replacements over the years. There are reverse osmosis systems available at a wide range of prices, so regardless of your budget, you should be able to find something that accommodates your needs.
Utilize the Services of a Schaumburg Water Softening and Conditioning Company
Are you interested in installing a reverse osmosis system? Looking to utilize the services of a Schaumburg water conditioning company? If so, Johnson Water Conditioning is ready to help.
We've installed a number of reverse osmosis systems throughout the Schaumburg area. We would be happy to install one for your home as well.
Contact us today to get the process started!