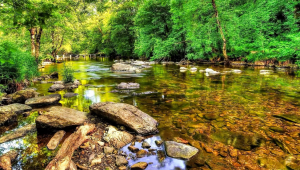 Johnson Water Conditioning Serves St. Charles, IL
Located 40 miles west of Chicago on the banks of the Fox River, St. Charles, IL is one of Kane County's "tri-cities", along with Geneva, IL and Batavia, IL. Originally the site of a large Native American Potawatomi community, St. Charles was settled in 1833 and incorporated in 1839. During the Civil War, the Underground Railroad was active in the city, with several homes incorporating tunnels, false doorways, and other means by which slaves could achieve safe passage. Well-known for its many cultural activities, including one of the nation's top-ranked libraries, St. Charles is a city that Johnson Water Conditioning is proud to do business with.
Water filtration
If you're interested in water filtration near St. Charles, IL, our professional team delivers solutions that meets your needs. Clean, tasty water is something everybody needs and craves, and a water filter delivers just that. Water filters function in one of two ways. Physical filtration is the process by which impurities are removed from water via a very fine textile membrane. Chemical filtration involves the water passing through a substrate that uses chemicals to dissolve impurities before they reach your kitchen faucet, refrigerator, etc.
Along with providing cleaner, healthier water, a water filtration system reduces bottled water usage. Not only does bottled water have a sizable cost attached, the bottles themselves are hard to recycle and as such are a major pollutant.
Water softeners
For the best water softeners near St. Charles, IL, Johnson Water Conditioning is the company to call. We've been designing and building water softeners for more than 80 years, and all of our products are backed by an industry-best warranty. Plus, we only sell our water softeners in the Chicagoland area, giving our customers the assurance that our sales and service teams are solely focused on their satisfaction, as opposed to spreading ourselves thin across a larger geographic region.
Northern Illinois has some of the country's hardest water, a problem which can see a household spend exorbitant amounts of money on equipment repair, stained clothing/dishware replacement, plumbing repairs, and excessive energy costs. Our water softeners counteract these issues, lowering your costs and delivering cleaner, softer, better tasting water.
Water conditioning
Similar to a water softener, a water conditioner's purpose is to purify water of minerals, contaminants, and chemicals before it reaches your clothing, bathtub, or lips. Our well-rated water conditioning company serving St. Charles, IL offers several water conditioners that effectively remove all adverse elements in your water supply, improving taste and potability.
Without a water conditioner, you run the risk of mineral buildup in pipes and heaters which leads to substandard heat transmission, wasted energy, and ultimately the failure of your boiler or furnace. For homes and businesses, our water conditioning products halt the corrosive process through oxygen control, pH control, and storage/downtime control.
Whether your water-related needs include one of the topics covered above, or a different area of expertise such as reverse osmosis, chlorine injection, or iron filtration, trust the talented team at Johnson Water Conditioning to provide the perfect solution.