Should I Buy or Rent My Reverse Osmosis Drinking Water System?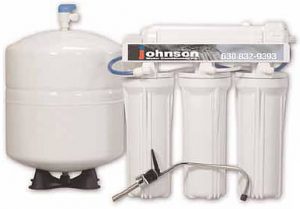 Reverse Osmosis is the best and most convenient way to provide your family with clean, good tasting and safe drinking water in your home.
Buying or renting the system is one of the most important questions that you must consider after making the decision to use a Reverse Osmosis System for your drinking water.
Simply buying and installing this type of system without maintaining it would be a big mistake. Here are a few things to consider:
Will I be able to get quality filters locally?
Keep in mind that there are cheap inexpensive filters and quality filters on the market. The prices vary for these filters. Installing the best filters available will give you a better quality product water. The better filters will also protect your reverse osmosis system and last much longer.
Will I be able to change them myself or will I need a local water conditioning company to accomplish this?
The majority of our customers feel more comfortable having one of our professionals come to their home and provide this service. There is a service fee to have a Johnson Water Conditioning professional come out to your home and change your filters if you own the system.
If you are renting the reverse osmosis system, filters and the home service visit to change the filters are free of charge.
Will I remember to change the filters on a regular basis or will I need a reminder?
If you buy a reverse osmosis system from Johnson Water Conditioning, our computer system generates a reminder that is mailed to you to remind you that it is time to change your filters. Johnson Water Conditioning also has periodic service and filter specials that are mailed to our customers.
If you rent the reverse osmosis system, a Johnson Water Conditioning professional will call you to schedule a free filter change when it is due to be completed.
How often will my filters need to be changed?
Reverse osmosis systems are used to remove a wide range of contaminates from the water. Some of the filters on the system are designed to remove contaminates that will foul the reverse osmosis membrane. The membrane is the most expensive filter to replace. To answer this question we need to know what contaminates are in the water. Therefore we suggest that you have a trained professional from Johnson Water Conditioning come to your home and provide you with a free water test. We can answer all of your questions about your water conditioning needs as well as talk to you about your installation options. Click on this link to find your local Johnson Water Conditioning location. https://www.johnsonwater.com/contact-us/