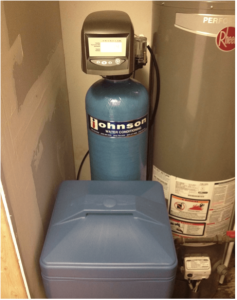 In the Addison, Illinois area, the soil is filled with excess amounts of calcium and magnesium. As such, the water in the area is considered "hard". Hard water has some negative characteristics, which can have an adverse effect on your home and your body.
For this reason, many Addison residents choose to install water softeners. Water softeners remove calcium and magnesium from hard water, making it as functional and as beneficial as possible.
At Johnson Water Conditioning, we install Pentair water softeners, which are the best in the industry. Are you interested in learning how a Pentair water softener can improve the quality of your water? This water softening company in Addison, Illinois is going to explain below.