Understanding the Dangers of Coliform Bacteria in Your Batavia Well Water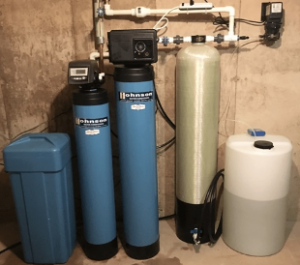 Do you get your home's water from a well? If so, it's important that you're aware of the dangers of coliform bacteria.
Coliform bacteria is a form of bacteria that comes from animal feces. It seeps into the ground and oftentimes ends up in water wells, contaminating the water contained within. Are you looking to learn more about coliform bacteria in your Batavia well water? Then read below.
Health Effects of Consuming Coliform Bacteria
Before we begin, it's worth noting that not all forms of coliform bacteria are bad for your health. In fact, most aren't. However, specific types (like e.Coli, for example) can cause serious health problems. These health problems include the following:
Food Poisoning
One effect of consuming coliform bacteria is food poisoning. This is a gastrointestinal issue characterized by diarrhea, stomachache, and a general sense of weakness.
Food poisoning is most commonly caused by, well, food. Note, though, that contaminated water can have the exact same effect. As such, if you think you might have coliform bacteria in your water, it's strongly recommended that you take the necessary steps to eliminate it.
Stomach Infection
Another condition that can be caused by coliform bacteria is stomach infection. This is similar to food poisoning, but typically doesn't last as long. It is likely to give you symptom of nausea, stomachache, and diarrhea.
Getting stomach infections on a regular basis can be extremely harmful to your long-term gastrointestinal health. As such, you'll want to do whatever possible to avoid these infections.
UTIs
It's not just your gastrointestinal system that you need to worry about. Your urinary tract can also be affected by coliform bacteria, resulting in regular UTIs or Urinary Tract Infections.
These infections are characterized by pain while urinating, the constant urge to urinate, and bloody or cloudy urine. UTIs can range anywhere from mild to severe, but in any case, they can be a hassle to deal with.
Typhoid
The last condition we're going to discuss is typhoid — a potentially deadly disease that results in cough, stomachache, headache, diarrhea, and loss of appetite. Though extremely rare in the United States, that's only because the country does such a good job of purifying its water.
Therefore, in order to avoid it, it's best that you purify your water as well.
Methods for Removing Coliform Bacteria from Well Water
There are several different methods for removing coliform bacteria from well water. However, the most effective method of removal is to utilize a chlorine injection system.
These systems work by regularly injecting small amounts of chlorine into their water supplies. This chlorine eliminates all potentially dangerous bacteria, therefore purifying the water supply and making it safe for consumption. Yes, chlorine injection systems do leave some chlorine behind. However, the amount remaining is considered negligible. In other words, you won't even notice it's there.
Do you think a chlorine injection system is right or your well? If so, you should call a professional water purification company. They will not only be able to supply you with a chlorine injection system, but they can install it for you as well.
Need the Help of a Batavia Water Conditioning Company?
Want to eliminate coliform bacteria in your water well? Need the help of a Batavia water conditioning company? If so, the purification specialists with Johnson Water Conditioning are ready to serve you.
Our team is well-versed when it comes to the treatment of well water, and we can have the coliform bacteria removed from your water supply in no time.
Contact us today to schedule an appointment!