4 Reasons to Use a Water Softener in Warrenville, Illinois
While some people can put up with hard water, most people cannot. Unfortunately, in Warrenville, hard water is a way of life. Essentially the entire town's water supply is inundated with hard water minerals such as calcium and magnesium.
Fortunately, there is a way to remove these minerals from your water supply. How can they be removed? With the use of a water softener. Johnson Water Conditioning is premier provider of water softening solutions to businesses and residents of Warrenville and all of Chicagoland.
Need to be convinced that a water softener is a good investment? Here are 4 reasons to opt for a water softener in Warrenville, Illinois.
1. Eliminate Limescale on Appliances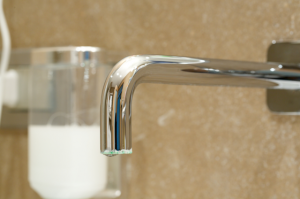 One of the more annoying problems you'll encounter when using hard water is limescale buildup. When hard water evaporates, the minerals which exist within it are left behind, presenting themselves in the form of a chalky, white substance.
In most cases, you'll notice this substance appearing on shower heads, faucets, and other metal appliances. It can almost entirely ruin the aesthetic of your appliances.
The only way to do away with limescale buildup is to eliminate the hard water minerals from your water. This can be done with the use of a water softener in Warrenville.
2. Protect Your Pipes
Just as hard water minerals inundate your metal appliances, they also inundate your water pipes. Though it takes years and years to occur, these minerals will generally build up on the inside of your pipes until your pipes are rendered clogged.
The more mineral buildup that occurs within your pipes, the lower water pressure you'll experience. At some point, a full pipe replacement will be needed.
Fortunately, you can eliminate this buildup effect with the use of a water softener. A softener will remove all of the hard water minerals from your water, entirely eliminating the chance of buildup.
3. Better-tasting Water
While taste is a preference, the vast majority of people prefer water which has been purified and filtered. This type of water goes down smooth and is free of the many minerals which tend to taint the taste of hard water.
Hard water is filled with the minerals of calcium and magnesium; these minerals serve to give water a rather bitter taste. In some cases, this bitterness can be just minor, while in other cases, it can be fairly severe.
A water softener will remove calcium and magnesium from your water, freeing your water supply of its bitter taste. When used in tandem with other types of purification systems, this will provide you with a steady stream of pure drinking water.
4. Lower Energy Bills
The simple fact of the matter is that appliances run more efficiently when utilizing soft water than they do when utilizing hard water. This is because hard water clogs the internal mechanisms of water appliances, forcing them to worker harder than they otherwise would.
If you want to eliminate hard minerals from your water and see a drastic decrease in the price of your energy bills, you should utilize a water softener. Johnson Water Conditioning will be able to help you install one.
Looking to Install a Water Softener in Warrenville?
Are you convinced? Looking to install a water softener in Warrenville? If so, we here at Johnson Water Conditioning are the people to see.
We've been supplying and installing water softeners and other water purification systems for over 75 years. It would be our sincere honor to soften up the water in your home.
Contact us today for a free estimate!