The Basics of Reverse Osmosis: Insights from a Water Purification Company in Elk Grove Village, Illinois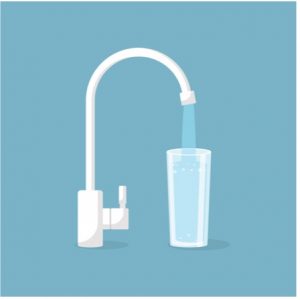 Do you want your drinking water to be as smooth and as refreshing as possible? Do you want to remove the harmful contaminants from your drinking water? If so, you should consider installing a reverse osmosis system.
Reverse osmosis systems remove essentially every contaminant from your water, making it as clean as possible. Want to learn more about these systems? If so, you've come to the right place. This Elk Grove Village water purification company is going to explain below.
General Information About Reverse Osmosis Systems
Reverse osmosis systems have their pros and cons. To help you understand these pros and cons more clearly, we're going to discuss some general information you should know before installing a reverse osmosis system in Elk Grove Village, Illinois.
Remove Nearly All Contaminants
Reverse osmosis systems aren't perfect. They can't eliminate every trace of every contaminant. However, they come close — so close, in fact, that you would never notice the difference. As such, you think of reverse osmosis water as water that doesn't contain any undesirable elements. It's essentially water in its purest form.
Great for Cooking
Because reverse osmosis water is so pure, it's great for cooking purposes. It doesn't have any of those extra ingredients that might affect the quality or consistency of a food dish. It's essentially pure water, so it reacts with other ingredients as if it were pure water. As such, if you're passionate about cooking, you should install a reverse osmosis system in your Elk Grove Village home.
Fits Under Sinks
When you think of water conditioning systems in Elk Grove Village, you might think of them as being on the larger side. However, with reverse osmosis systems, this couldn't be further from the truth. Home reverse osmosis systems are small enough to fit underneath sinks and inside of cabinets. As such, they do very little to detract from your overall storage space.
Not Appropriate for Whole-home Filtration
Reverse osmosis systems are great for drinking and cooking water purposes. However, they're not nearly efficient enough to cover a whole home's filtration needs. As such, if you want to purify all the water that flows through your home's faucets, you'll want to invest in a different water purification system.
Removes Beneficial Contaminants as Well
Not only do reverse osmosis systems remove negative contaminants, but beneficial contaminants as well. What are beneficial contaminants, you might be wondering? They are minerals such as calcium, magnesium, manganese, and iron. All these minerals are a necessary part of the human diet.
That said, water isn't the only source in which you can find them. You can get them from a variety of foods as well as from supplements. As such, most people won't have to worry about eliminating them from their water.
Cost Effective
The alternative to reverse osmosis systems is to buy bottled water. Rest assured, this is much more expensive than installing and maintaining a reverse osmosis system in Elk Grove Village.
Let's assume that the average bottle of water costs around $1.50. Factor that out to a gallon, and you're paying almost $10.
A gallon of reverse osmosis water costs nowhere near this. In fact, spread out over time, a single gallon of reverse osmosis water costs only pennies. Therefore, if you want to save as much money as possible, you should think about installing a reverse osmosis system.
Ready to Install a Reverse Osmosis System? Contact the Top-Rated Elk Grove Village Water Purification Company
Is a reverse osmosis system right for your home? Are you looking for the top-rated Elk Grove Village water purification company? If so, Johnson Water Conditioning is the company to call.
Our experts know everything there is to know about installing reverse osmosis systems in Elk Grove Village, Illinois. Contact us today to request a free quote.