Benefitting from a Water Softening and Reverse Osmosis System in Warrenville, IL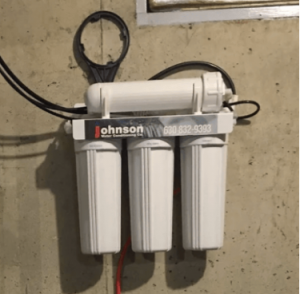 There are a number of different water purification systems on the market today. These vary from water softeners, to chemical injection systems, to iron filtration systems, and more.
However, if you're looking for the purest drinking water possible for your home, you should think about installing a reverse osmosis system. Reverse osmosis systems contain semipermeable membranes that filter out even the smallest contaminants from a water supply. Though they're not 100% effective, they're as close as it gets.
Are you wondering whether you can benefit from installing a water softening or reverse osmosis system in Warrenville, Illinois? Find out by reading below! 
Reverse Osmosis Systems Use Very Little Energy
One of the big pros of reverse osmosis systems is that, once they've been installed, they're extremely affordable to operate. Because they use only trace amounts of electricity and are powered almost completely by water pressure, they have very little impact on your energy bills.
In general, a reverse osmosis system will cost you no more than a few cents per month to operate. In other words, it won't make much of a difference at all on your energy bill. In short, the reverse osmosis system is an extremely cost-effective water purification system.
 Reverse Osmosis Systems Take Up Very Little Space
Reverse osmosis systems come in a number of different sizes. However, they all have something in common: they take up a very small amount of space. 
In fact, it's fairly typical to install a reverse osmosis system directly below the kitchen sink. Sure, it takes up a little bit of space, but in general, it won't detract from your overall kitchen storage space.
This differs from other purification systems, many of which can take up a sizable amount of space. For instance, water softeners are significantly bigger than reverse osmosis systems.
Reverse Osmosis Systems Produce Highly Clean Water
In all likelihood, if you live in the Warrenville area, your water is probably fairly clean. At the very least, it's probably not going to cause you any health problems. However, most homeowners want more than that — they want water that is smooth, refreshing, and free of all contaminants.
If so, the reverse osmosis system is exactly what you're looking for. These systems are designed to remove the vast majority of contaminants from a water supply, including chemicals, minerals, bacteria, and more.
 There is no other system that can purify water to the extent that the reverse osmosis system does. For drinking water purposes, the reverse osmosis system is second to none. 
Reverse Osmosis Systems Require Little Maintenance
The last benefit of reverse osmosis systems that we're going to discuss is that fact that they're extremely simple to maintain and care for. Generally speaking, they only require periodic filter changes and yearly cleanings. Most filter changes occur every 6 to 12 months. Replacing a filter is as simple as popping it out and inserting a new one — in other words, it doesn't require a technician.
Yes, new filters will cost you a little extra money. However, your yearly annual maintenance costs shouldn't exceed $100. That's a relatively small price to pay for highly purified water on demand. 
Looking for a Water Softening or Reverse Osmosis System in Warrenville?
Are you interested in installing a water softening or reverse osmosis system in Warrenville, Illinois? If so, the purification specialists with Johnson Water Conditioning are the people to call.
Our team has installed reverse osmosis systems in a number of homes throughout Warrenville and its surrounding areas. We would be happy to supply your home with a steady stream of highly purified drinking water.
Contact us today to get the process started!