Hawthorn Woods Water Softening and Water Conditioning Services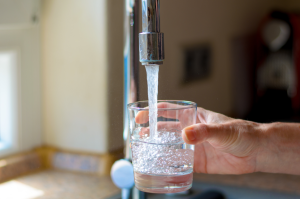 Located approximately 40 miles northwest of Chicago, Hawthorn Woods, Illinois is an affluent suburb with a great deal of charm. Featuring a series of parks as well as a top-tier golf course, it's highly characterized by its green, open space.
If you're looking for water conditioning services in Hawthorn Woods, Johnson Water Conditioning has you covered. Offering installation, maintenance, and repair, we've been serving the area since 1936.
Water Softeners in Hawthorn Woods
As you may know, the water in Hawthorn Woods is filled with calcium and magnesium. In other words, the water is considered "hard". For this reason, many of the area's residents opt to utilize water softeners in their homes. These systems remove calcium and magnesium from water, making it not only more drinkable, but more suitable for functional purposes as well.
If you're looking to install a water softener in Hawthorn Woods, Johnson Water Conditioning is the company to call. Over our many decades in business, we've installed water softeners in countless Hawthorn Woods area homes. Contact us today!
Hot Water Softeners
Commercial dishwashers are vital appliances in any restaurant. Unfortunately, they're not without their problems. The biggest problem with these machines is that, when making use of hard water, they take on limescale. Fortunately, there is a way to get around this problem: hot water softeners.
Hot water softeners are specifically designed to soften the water that runs through commercial dishwashers. If you're interested in installing a hot water softener in your restaurant, we at Johnson are the people to see.
Reverse Osmosis Systems
Regardless of where it comes from, water is bound to contain a variety of different contaminants. Minerals, chemicals, and bacteria all exist within a given water supply, ultimately serving to reduce its quality.
What you might not know, however, is that you can remove these contaminants with the use of just one purification system: the reverse osmosis system.
Reverse osmosis systems serve to make water as pure, as smooth, and as drinkable as technologically possible. If you're looking to add a steady stream of drinking water to your household, this is the system to install. Call Johnson today to discuss the prospect of installing a reverse osmosis system in your home.
Chemical Injection Systems
If you live in a rural area, you might get your water from a well. If you get your water from a well, it's likely filled with iron, manganese, sulfur, and maybe even harmful bacteria. Unfortunately, all of these contaminants can have ill effects, most typically causing water to take on foul odors and poor tastes.
Fortunately, there's an easy way to get rid of these contaminants: chemical injection systems. We here at Johnson manufacture both chlorine and hydrogen peroxide injection systems, both of which can work to purify your water supply. Give us a call today to schedule your installation!
Iron Filtration Systems
Another option for removing iron, manganese, and sulfur from a well water supply is by utilizing an iron filtration system. These non-chemical systems are commonly used to purify well water, eliminating pungent tastes and aromas.
If you're interested in installing an iron filtration system in Hawthorn Woods, we here at Johnson are the people to call. Manufacturing iron filtration systems to accommodate a range of water supplies, we can help you find the one that's right for your home.
Use a Hawthorn Woods Water Conditioning and Water Softening Company
Johnson Water Conditioning Company has been providing water conditioning and water softening services for over 80 years. If you're in need of water purification services in Hawthorn Woods, Illinois, we're the people to see.
Featuring a team of highly skilled and experienced water softening specialists, we know everything there is to know about the installation, maintenance, and repair of water conditioning systems. Contact us at (630) 832-9393 to utilize our services!