The Advantages of Installing a Pentair Water Softener: Insights from a Water Softening Company in Burr Ridge, Illinois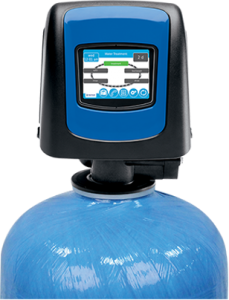 There are all sorts of water purification systems out there — from reverse osmosis systems to chemical injection systems and much more. However, when it comes to removing calcium and magnesium from water, no system outperforms the water softener.
At Johnson Water Conditioning, we have installed water softeners in countless Burr Ridge homes. Our water softeners are supplied by Pentair, which is a top-rated manufacturer that's well-known for its design and construction quality.
Are you interested in installing a Pentair water softener? Want to learn about the advantages they offer? If so, you've come to the right place — this water softening company in Burr Ridge, Illinois is going to discuss the details below.
Optimize Your Skin and Hair
Hard water does not mix well with your skin and hair. Not only does it cause the skin to become dry, increasing the risk of developing acne and/or eczema, but it also stiffens the hair up, leaving it vulnerable to split ends and breakage.
As such, if you want your skin and hair to be as healthy as possible, you should consider softening your water. This involves removing the calcium and magnesium particles contained within your home's water supply.
How can you go about doing this? By installing a water softener. A Pentair water softener will remove all the calcium and magnesium particles from your water, thereby optimizing your skin and your hair. If you're ready to install a water softener, your local Burr Ridge water softening company can get it done.
Keep Your Pipes Clear
One of the most expensive problems associated with hard water is the problem of mineral buildup. Unfortunately, the calcium and magnesium contained within hard water cling to the interior walls of water pipes, causing them to become narrow over time. This can lead to extreme reductions in water pressure, and, in some cases, it can prevent the flow of water entirely.
If you don't want to have to replace your water pipes any time soon, it's recommended that you install a high-quality Pentair water softener. As always, you can contact your local water softening company in Burr Ridge for more information.
Enhance Your Soap Suds
When washing your hands or cleaning the dishes, it's helpful to have a lot of soap suds. Unfortunately, when your water is hard, this can be quite a challenge.
See, the calcium and magnesium in hard water tend to block the chemical reaction that occurs between soap and water. Because of this, it becomes much more difficult to produce soap suds.
Fortunately, this problem can be fixed. All you'll need to do is install a water softener in Burr Ridge. A water softener will remove the calcium and magnesium in your water supply, thus allowing soap suds to form without restriction.
Eliminate Limescale
Limescale is a substance that often shows up on metal water-based entities, like sinks and shower fixtures. White and powdery in appearance, it is essentially just a small pile of calcium and magnesium particles.
Where does limescale come from? Hard water is the culprit. When hard water evaporates, it leaves calcium and magnesium behind, thereby resulting in the limescale that you may notice in your kitchen or bathrooms.
Want to get rid of the limescale in your home? A water softener will help you accomplish that.
Looking for a Pentair Water Softener? Contact the Most Trusted Water Softening Company in Burr Ridge, Illinois
Is a Pentair water softener right for your home? Looking to install a Pentair water softener in Burr Ridge? If so, the experts at Johnson Water Conditioning are the people to call.
As the most trusted water softening company in Burr Ridge, Illinois, we have installed Pentair water softeners in several Burr Ridge area homes. You can rest assured that our technicians will get the job done right. Contact us today to discuss your options.