Should You Install a Pentair Water Softener? Insights from a Water Purification Company in Glen Ellyn, Illinois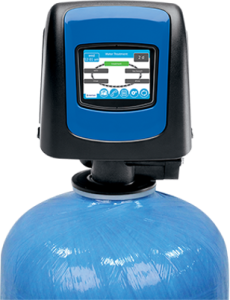 If you are new to the Glen Ellyn area, you might be surprised to learn that the water in the area is "hard". What this means is that, when brought up from the ground, the water contains an excess amount of calcium and magnesium. Together, these minerals give water several undesirable effects.
Fortunately, there is a device that can remove these two minerals from your water. It's called a water softener, and it works to purify your entire home's water supply.
At Johnson Water Conditioning, we install high-quality Pentair water softeners for all our customers. Are you interested in learning more about them? Below, this water purification company in Glen Ellyn, Illinois is going to explain why you should install a Pentair water softener.
They Can Help Your Skin and Hair
Pentair water softeners can help improve your skin and hair. How do they do this? By removing calcium and magnesium particles from your home's water supply.
When hard water meets the skin and hair, the calcium and magnesium particles contained within it tend to stick. In doing so, they block your skin pores and cause your hair to become more brittle.
As a result, vital body oils can't be secreted, and the skin and hair become exceedingly dry.
This can result in a range of problems — from acne to eczema to split ends and more. If you want to enjoy healthier skin and hair, you should consider installing a Pentair water softener in Glen Ellyn, Illinois.
They Eliminate Limescale
Limescale is a white powder that's typically found on metal sinks and showerheads. At its core, it's just a small pile of calcium and magnesium particles. These particles are contained within hard water, and they are left behind after the water has evaporated.
Now, limescale isn't harmful in any way. However, it's not exactly pleasant to look at. As such, if you want to eliminate it, a Pentair water softener is exactly what you need.
By installing a Pentair water softener in Glen Ellyn, you can remove the excess calcium and magnesium from your water, thereby eliminating any risk of limescale buildup in the process.
They Reduce Pipe Buildup
Calcium and magnesium particles don't just show up on metal sinks and shower heads. They end up inside of water pipes as well, clinging to their interior walls. They can accumulate over time, resulting in a severe buildup that blocks water flow and decreases water pressure.
As such, it's best to get rid of the calcium and magnesium particles in your water. This will significantly reduce pipe buildup, allowing your pipes to function as intended. To make this a reality, all you'll have to do is install a Pentair water softener.
They Allow for More Soap Suds
A problem you'll often encounter with hard water is that it doesn't allow soap suds to form. Sure, you may get a few suds, but it's nowhere near as many as you would get with soft water.
Why does hard water prevent soap suds from forming? It's because the calcium and magnesium block the chemical reaction between the soap and the water. As such, by removing calcium and magnesium, the chemical reaction can occur naturally, resulting in ample soap suds.
Want more soap suds? If so, you should ask your local Glen Ellyn water purification company about installing a Pentair water softener.
Looking for the Best Water Purification Company in Glen Ellyn, Illinois?
Is a Pentair water softener right for your home? If so, Johnson Water Conditioning is the company to call. As the premier water purification company in Glen Ellyn, Illinois, we have installed Pentair water softeners in countless homes throughout the area. Regardless of the size of your water supply, we can setup the right system for your home.
Contact us to get started.