The Benefits of Installing a Pentair Water Softener: Insights from a Water Softening Company in Inverness, Illinois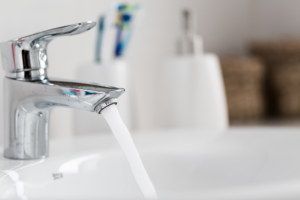 Here in the Inverness area, hard water is a problem that most homeowners are forced to deal with. This is because the Inverness soil is rich with calcium and magnesium. As such, when water is brought up from the soil, calcium and magnesium particles come with it, making the water "hard".
Fortunately, there's a water purification system that can remove calcium and magnesium from water. It is known as a water softener, and it improves the quality of your home's water in several ways.
Here at Johnson Water Conditioning, we provide our customers with Pentair water softeners, which are some of the best in the industry. These top-notch water softeners thrive on all fronts, and they provide several benefits. This water softening company in Inverness, Illinois is going to review the main benefits below.
Less Stress on Water-based Appliances
One of the main benefits of water softeners is that they take stress off your water-based appliances. When these appliances are forced to use hard water, their internal components become inundated with calcium and magnesium particles. Over time, these two minerals can cause damage to the internal components, which reduces the appliance's lifespan and hinders its overall efficiency.
A water softener removes calcium and magnesium from a water supply, thereby allowing appliances' internal components to operate without restriction. As a result, the appliances can thrive for much longer. If you want to protect your water-based appliances, your local water softening company in Inverness can help.
Reduces Strain on Your Skin and Hair
Not only do calcium and magnesium put strain on your water-based appliances, but on your skin and hair as well. In addition to these minerals clogging skin pores and restricting the secretion of vital body oils, they also stiffen up individual hairs, causing them to break and split apart over time.
As a result, hard water can lead to acne, eczema, split ends, and more. In essence, it can greatly reduce the quality of your skin and hair.
The solution? It's as simple as installing a water softener. Installing a Pentair water softener in your Inverness home will remove the calcium and magnesium from your water supply, allowing your skin and hair to look and feel healthier.
Limits Buildup on the Insides of Water Pipes
Another problem that's commonly associated with hard water is mineral buildup on the insides of water pipes. This generally occurs over time as the hard water minerals cling to the insides of the pipes.
Over time, this can lead to the pipe becoming restricted. In severe cases, it can cause the pipe to close off entirely, preventing water from flowing through.
As such, it's best to eliminate this problem early in its existence, if possible. You can do this with the help of a Pentair water softener. This will remove all the calcium and magnesium from your water, which will help you prevent mineral buildup. Your local Inverness water softening company will be happy to help you find the right system.
Eliminates Limescale
Have you noticed a white powder-like substance on your sinks or your shower heads? If so, you are most likely looking at limescale buildup. This is essentially a small pile of calcium and magnesium particles that is left behind after hard water has evaporated from a surface.
Limescale doesn't cause any harm. However, most homeowners do not like the look of it — especially if they're meticulous about keeping a clean home. Want to get rid of limescale entirely? A water softener is what you need. A new Pentair water softener will eliminate all traces of calcium and magnesium, which will eliminate limescale buildup for good.
Looking to Install a Pentair Water Softener? Contact the Top-Rated Water Softening Company in Inverness, Illinois
Are you interested in installing a Pentair water softener? Looking to partner with the top-rated water softening company in Inverness, Illinois? If so, we here at Johnson Water Conditioning have you covered.
Our experts have installed Pentair water softeners for countless home and business owners throughout the Inverness area. Regardless of the size of your water supply, we can accommodate you. Contact us today to start the process.