What to Consider When Choosing a Deer Park Water Conditioning Company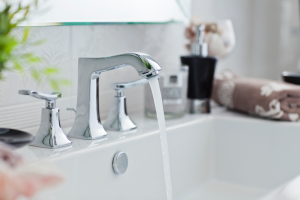 Maybe you're looking to install a water softener? Perhaps you're looking to take advantage of reverse osmosis? Whatever the case may be, if you're in need of a Deer Park water conditioning company, you're in the right place.
The question you may have now is: how do you choose the right one? All you have to do is look out for a few key signs. Those signs are as follows.
Experience
One of the key things to look out for when trying to choose a water conditioning company is experience. While new companies are certainly capable of providing a worthwhile service, they're not as safe a bet as seasoned companies. As such, it's wise to go with the latter.
How much experience should your prospective company have? We recommend a minimum of two years. Any company that's stayed in business for that amount of time has generally proven its ability to provide a solid service.
Insurance
Another thing to look out for when choosing a water conditioning company is insurance. Insurance is vital, as it protects you, the client, from having to pay for any damages that could be caused by the water conditioning company during installation or repair.
If an uninsured water conditioning company were to cause damage to your property, you could end up being responsible for the repair costs. Conversely, if your chosen company is insured, they will almost certainly cover the costs of any damages, without resistance.
Typically speaking, general liability insurance alone will suffice. However, to protect yourself in the event of injuries to company employees on your property, you should also ensure that the company has workers' compensation insurance.
Reputation
One of the more important things to look out for is your prospective company's reputation. If a company's reputation is generally good, you can expect that company to perform quality work in the future. Conversely, if a company's reputation is mostly negative, you can typically expect that company to come up short.
There are a number of ways to assess a particular company's reputation. However, the easiest method is to utilize customer review sites such as Yelp, Facebook, and Google.
These sites are loaded with reviews from past customers — some of whom had great experiences, some of whom had horrible experiences, and many of whom exist somewhere in the middle. When considered together, these various reviews should help you to get a feel for each company's drawbacks and strong suits.
Cost
To put it simply: different water purification companies charge different rates. As such, before choosing your company, you'll want to make sure that its rates align with your budget. Otherwise, you risk being left with a surprisingly large bill somewhere down the line.
The question is: how do you go about assessing different companies' rates? You can do this by calling around for estimates, writing each estimate down, and then choosing the one that you feel most comfortable with.
One thing to note here is that you should be wary of particularly low estimates. If a company is charging an exceedingly low rate compared to its competitors, there's likely some sort of catch involved. This catch is better left avoided.
Looking for a Reputable Deer Park Water Conditioning Company?
If you're reading this article, it's probably because you're looking for a reputable Deer Park water conditioning company. If so, there's no need to look any further. Johnson Water Conditioning is the company to call.
As the premier water conditioning company in the Deer Park area, we've installed, repaired, and maintained countless water conditioning systems over the years. Regardless of your purification needs, we can accommodate them.
Contact us today to get started!