What are the Effects of Hard Water? A Buffalo Grove Water Purification Company Explains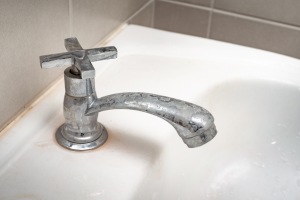 Here in Buffalo Grove, hard water is extraordinarily common. In fact, northeastern Illinois in general has some of the hardest water in the country. If you live in the area, you most likely have hard water running through your pipes.
This is a problem due to the many negative effects that hard water brings. Are you curious as to what these effects are? Then read below. This Buffalo Grove water purification company is going to discuss everything you should know.
Dries Out the Hair
Perhaps the most noticeable effect of hard water is the effect that it has on hair. Simply put, hard water dries out hair, causing it to become broken and brittle.
The reason for this? The presence of calcium and magnesium. These two particles cling to the hair, reducing its elasticity and causing damage over time. Eventually, this results in a range of hair problems, including split ends, broken hair, and more.
If you want to eliminate this problem for good, you should consider installing a water softener. A water softener will remove the calcium and magnesium from your water supply, ensuring that your hair remains unaffected.
Dries Out the Skin
It's not just the hair that's dried out by hard water, but the skin as well. When calcium and magnesium make contact with the body, these minerals tend to cling. In many cases, they end up getting stuck to your skin pores, clogging them and preventing the secretion of important body oils.
Because these oils aren't being produced, the skin is not able to properly moisturize itself. Acnes, rashes, and eczema can soon follow.
Do you want to keep your skin smooth, clear, and healthy? If so, it's recommended that you install a water softener.
Clogs Up Pipes
The calcium and magnesium in hard water can be destructive to your water pipes as well. Over time, as the water passes through, calcium and magnesium particles cling to the interior walls of the pipes. This results in a narrowing effect that can greatly reduce the home's water pressure over the years.
The fix? While you could conceivably remove the buildup from the insides of the pipes, the easier (and much more affordable) option is to install a water softener. This will prevent pipe buildup from occurring in the first place, helping you avoid the problem entirely.
Places Wear and Tear on Water-based Appliances
Hard water can put quite a bit of wear and tear on water-based appliances as well, causing them to run inefficiently and burn out years before their time. The reason for this? You guessed it: calcium and magnesium.
After all, it makes sense that calcium and magnesium would cause these appliances to breakdown more quickly. It's much easier for these appliances to run with smooth, clean water than it is for them to run with rough, contaminated water. This is true not only for dishwashers, but for refrigerators, washing machines, and all other water-based appliances.
If you want to get the most out of your purchases, you should install a water softener in your home. It will remove the calcium and magnesium from your water supply, allowing for optimal performance.
In Need of a Buffalo Grove Water Purification Company?
Is your water demonstrating any of the effects reviewed above, and are you looking to eliminate these negative effects? In need of a Buffalo Grove water purification company? If so, Johnson Water Conditioning has you covered.
We have treated hard water in countless Buffalo Grove homes over the years, and we would be more than happy to help you as well.
Contact us today to get started!