What to Look for in a Campton Hills Water Purification Company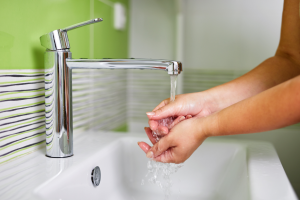 Are you looking to purify the water in your home? If so, you'll want to utilize the services of a professional. The only problem is, sometimes it's tough to find the right water purification company.
That's why you're here: you're looking for information on what to look for in a Campton Hills water purification company. Fortunately, we're going to provide you with that information. Here are the most important things to consider:
Experience
One of the most important things to consider when choosing a water purification company is experience. Generally speaking, the more experience a company has, the better service it will provide. After all, a company that has survived for 10 or more years has obviously been doing something right.
Generally speaking, you're going to want to find a water softening company with at least 5 years of experience. Any company that's stayed in business for that length of time has proven its abilities and is, at the very least, a reasonable choice for your purification needs.
Required Services
When it comes to offered services, not all water purification companies are created equal. Whereas one might offer water softening only, another might offer water softening, reverse osmosis, chemical injection, and much, much more. You shouldn't just assume that a purification company will offer the service you require.
Instead, it's best that you check the company's website and look for specific information. Any reputable purification company will have a list of the services they provide.
Insurance
When you hire a water purification company to install something for you, you are essentially inviting that company into your home. The one problem with this is that, while in the midst of working in your home, the company could potentially cause damage to your property. Even worse, one of the company's employees could become injured.
You'll want to make sure that the water purification company you hire is insured. Insurance will protect you monetarily in the cases of property damage and employee injury. If the company is not insured, you could end up being held financially responsible for damages or injuries.
Before making any payments, it's wise to ask the company to see proof of insurance. Not only do you want to see general liability insurance, but workers' compensation insurance as well.
A Positive Reputation
Another thing you'll want to look for when choosing a water conditioning company is a positive reputation. Odds are, if a company has a positive reputation, it can be trusted to provide a high-quality service. Conversely, if a company has a poor reputation, it's bound to provide a low-quality service.
How do you assess a company's reputation? All you have to do is check Google, Facebook, or Yelp. These websites are filled with customer reviews, and they will help you get a good idea as to whether or not the company can be trusted.
Reasonable Rates
Water conditioning companies can charge a wide variety of rates. Before you sign any paperwork, it's a good idea to call around and ask for estimates of the work that you need to be done.
Any established water conditioning company will provide you with an estimate without resistance. If a company is hesitant to give you an estimate, we suggest that you avoid working with that company.
Hire a Reputable Campton Hills Water Purification Company
If you're looking for a reputable Campton Hills water purification company, there's no need to look any further. Johnson Water Conditioning is the company to call.
We have installed water purification systems in a number of homes throughout Campton Hills and its surrounding areas. Whether you need an installation, maintenance, or repair service, we are ready to serve you.
Contact us today to schedule an appointment!