Aurora Water Purification and Water Softening Services: What Services Are Available to You?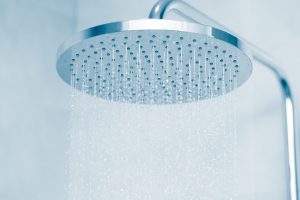 The water we use in our homes is brought up from the ground, and the ground is filled with all sorts of chemicals, minerals, and bacteria. As a result, water purification systems were invented to remove these impurities from our water.
Are you curious about the different types of water purification systems that are available? Looking to make use of water purification services in Aurora, Illinois? If so, then this article is for you — we're going to explain everything you need to know below.
Reverse Osmosis Installation
Do you want to establish a steady stream of highly purified drinking water in your home? If so, you should consider installing a reverse osmosis system. These systems remove almost all of the substances (chemicals, minerals, bacteria, etc.) from water, leaving it as clean and as thirst-quenching as possible.
Reverse osmosis systems are relatively small devices and can fit directly underneath their corresponding sinks. Easy to operate and maintain, they offer tons of value for the price.
If you're interested in installing a reverse osmosis system, your local water purification company can help you. Give us a call!
Water Softener Installation
The water in Aurora is filled with calcium and magnesium. These two minerals are detrimental to water, as they serve to make it "hard". When water is hard, it causes a number of negative effects, including mineral buildup within pipes, limescale buildup on sinks, a lack of soap suds when washing, and general skin and hair issues.
Fortunately, there's a system that can remove calcium and magnesium from water. This system is the water softener, and it's very common in homes throughout the Aurora area.
If you need someone to install a water softener in your home, give your local water purification company a call. They can find the perfect system for your home and install it in a safe and proper manner.
Chemical Injection System Installation
If you use well water, you deal with a variety of issues that are not common in city water. This is because well water contains a number of substances that are not contained in city water, including iron, manganese, coliform bacteria, and hydrogen sulfide.
These substances can lead not only to foul-smelling water, but foul-tasting water, water staining, and sickness as well. As such, they should be removed from your water supply.
How do you remove these substances from your well water? The best method is to install a chemical injection system. These systems pump chemicals into their corresponding water supplies, neutralizing the above-reviewed substances and eliminating the aforementioned negative effects.
There are two types of chemical injection systems available: chlorine injection systems and hydrogen peroxide injection systems. Contact us for more information on each type!
Iron Filtration System Installation
If your well water contains extreme amounts of iron and manganese, you might need to install an iron filtration system. This is a non-chemical system that filters out iron and manganese particles from water that passes through.
Iron filtration systems are often used in conjunction with chemical injection systems, as they can help to remove some strain from one another. Note, though, that iron filtration systems can be used on their own as well.
If you're interested in installing an iron filter, give us a call. Our team can help you find the perfect filtration system for your well.
Looking for Water Softening and Water Purification Services in Aurora, Illinois?
Are you interested in utilizing water purification services in the Aurora area? If so, we here at Johnson Water Conditioning are the people to see.
We provide all of the services discussed above, and we offer them in a professional and timely manner. Regardless of the system you need, we have you covered.
Contact us today to request a quote!