Water Softening and Water Conditioning in Prospect Heights, Illinois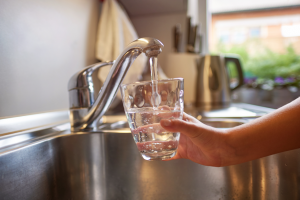 A suburb of Chicago, Prospect Heights, Illinois consists of approximately 17,000 residents. Highlighted by its many creeks and green spaces, it's an inviting stop to all of those who come its way.
As far as water conditioning services in Prospect Heights go, Johnson Water Conditioning is the company to call. In business since 1936, we've been serving the Prospect Heights area for over 80 years. Contact us today!
Water Softening
To put it simply, hard water is a pain. Not only does it cause mineral buildup on water pipes and appliances, but it's also harsh on the skin and hair. For this reason, many Prospect Heights residents opt to utilize water softeners in their homes. Water softeners remove calcium and magnesium from water, making it soft and allowing it to perform its function in an optimal manner.
If you're looking to install a water softener in Prospect Heights, we at Johnson Water Conditioning are the people to see. Manufacturing only the best in commercial and residential water softeners, we have something for every home. Give us a call today to set up your installation!
Hot Water Softening
When it comes to running a restaurant, a hot water softener is a near necessity. These water softeners work in tandem with commercial dishwashers, softening up the water that runs through them, and ultimately preventing limescale buildup. If you want to improve the cleanliness and efficiency of your commercial dishwasher, a hot water softener is a great tool to have in your restaurant
Johnson manufacturers hot water softeners to work in tandem with a wide range of commercial dishwashers. Regardless of the size of your commercial dishwasher, we have a hot water softener that can accommodate it.
Reverse Osmosis
If you're looking to add a steady stream of highly drinkable water to your home, you'll want to consider installing a reverse osmosis system. These systems work to remove the vast majority of contaminants from a water supply, making it as pure as possible.
Over the years, the water purification specialists with Johnson Water Conditioning have installed reverse osmosis systems in countless homes throughout Prospect Heights and its surrounding areas. Our team would be happy to provide you with the drinking water you deserve. Give us a call today!
Chemical Injection
Well water supplies are generally filled with excess amounts of iron, manganese, sulfur, and bacteria. Together, these substances work not only to taint water with foul smells and unsavory tastes, but to turn water into a staining agent as well. Fortunately, you can do away with these contaminants by utilizing a chemical injection system.
Here at Johnson, we manufacture both chlorine injection systems and hydrogen peroxide injection systems, each of which is capable of neutralizing the above-reviewed substances. Regardless of the injection system you wish to utilize, our team can assist you in installing it.
Iron Filtration
Another way to remove iron, manganese, and sulfur from well water is with the use of an iron filtration system. These are non-chemical systems that can eliminate foul smells, poor tastes, and staining capabilities from your water supply.
If you're looking to install an iron filtration system in Prospect Heights, we here at Johnson Water Conditioning are the people to see. Over the years, we've installed countless iron filtration systems, vastly improving the quality of Prospect Heights water.
Utilize Prospect Heights Water Conditioning Services
Whether you're in need of water conditioning installation, maintenance, or repair, the water conditioning experts with Johnson Water Conditioning can help. As the premier water conditioning company in Prospect Heights, Illinois, we've served countless area residents over the years.
Our team is ready to help you. To utilize our services, contact us at (630) 832-9393!